Empower Sustainable Trade Showrooms: 6-11 February Fair Hall: 7-9 February
3 min read
Fashion Week Trade has just started in Stockholm Fashion District and it's with a fully booked fair hall and showrooms we are welcoming you to a whole week of trade. On-site you find over 500 brands and collections in womenswear, menswear, kidswear, underwear, swimwear, shoes, bags, accessories, and interior design. This season we can proudly announce that we have expanded Stockholm Shoe House and look forward to celebrating with all of you during the week. We have an inspiring program, to enjoy between and after your meetings. We look forward to a fantastic week together with you.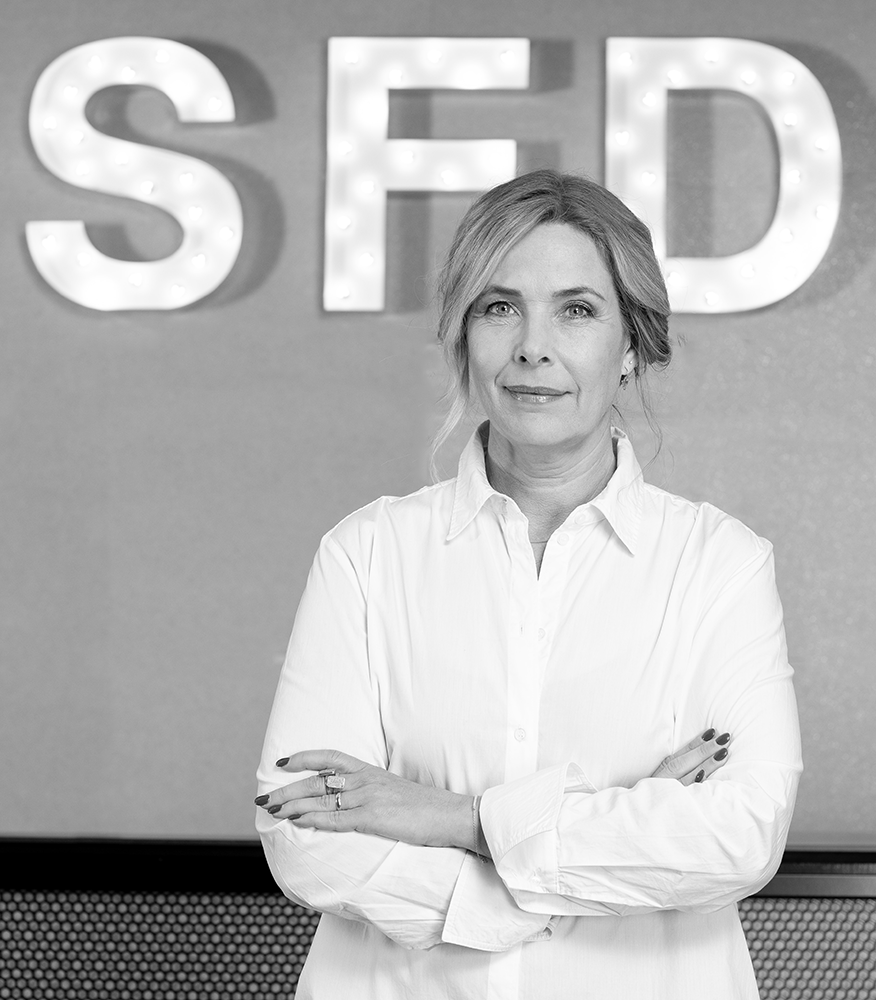 "In the most recent time, it has become very clear how collaboration and a united industry is of utmost importance for the development of the industry, including a prosperous and sustainable trade. We believe that Stockholm Fashion District and Fashion Week Trade, contribute to that.", says Helena Waker, CEO of Stockholm Fashion District, says. Let us know that you are.

Trend seminar with shoe expert Sara Winter: "Sneak peek of the AW23 trends"
Shoe expert Sara Winter shares her latest trend spotting from Copenhagen Fashion Week and offers us a sneak peek of AW23 in the form of an inspirational trend seminar.

Tuesday February 7'th, 12.30-13.00
The Fair Hall, Augustendalstorget 6
 
"Personal shopping – increase your profitability through satisfied customers"
During this seminar, you get to listen to Carolina Henning, founder of Private Shopper Stockholm, who talks about how larger chains or smaller stores can implement personal shopping and connect more customers to you and build long-term relationships. You will learn which question templates can be used to understand the customer's needs and how the customer "should" think about a sustainable wardrobe.

Tuesday February 7'th, 13.00-13.30
The Fair Hall, Augustendalstorget 6

Celebration of Stockholm Shoe House Expansion
We invite you to Stockholm Shoe House to celebrate the expansion. We are opening up a new part of the house and welcoming ANWR to Stockholm Fashion District.

Tuesday February 7'th, 17.30-19.00
Stockholm Shoe House, Cylindervägen 20

Enjoy a Nespresso
Kickstart your morning or just take a well-deserved break between meetings at the coffee stand at the entrance of Stockholm Showroom, where Nespresso is offering all visitors and exhibitors a cup of coffee. 

Tuesday February 7th-Thursday February 9'th
Stockholm Showroom, Augustendalsvägen 7
 
Trend seminar with Sara Winter: "SS23 inspiration, keywords and selling points for stores & buyers"
Come and listen to Sara Winter that is summarizing terms, colors, and keywords for the season with a focus on different styles, models, heels, and toes.

Wednesday February 8'th, 12.30-13.00
The Fair Hall, Augustendalstorget 6



SFD Winter Party X Alecta Fastigheter

In collaboration with Alecta Fastigheter, we invite you to Stockholm Fashion District's Winter Party where we celebrate the opening of Stockholm Showroom's newly renovated entrance. Together we will enjoy a wonderful evening and we welcome you to enjoy drinks, snacks, and good music. Take the opportunity to network and mingle with colleagues in the industry. 

During the evening you are also welcome to visit the Beauty Bar, where the talented students from Drottning Blankas Gymnasieskola Nacka will be offering free hairstyling and eye or lip makeup.

Sponsored by Splitgrid and Touchtech who will participate during the evening. Come and visit them and hear more about their interesting technical solutions.

Wednesday February 8'th, 17.30-20.00
Stockholm Showroom, Augustendalsvägen 7

Buyers Club networking lunch 

During Buyers Club we meet together with retailers and buyers in the fashion industry to share business ideas about the customer journey, how to increase sales, and how to deepen the relationship with both the customers and the suppliers.

There are a limited number of spots, so secure yours by registering here. Please note that this networking opportunity is exclusively for you who is a buyer or run or work in a store.

Friday February 10'th, 12.45-14.15
Stockholm Showroom, Augustendalsvägen 7 coming by registering here and seeing the complete brand list here by filtering on Fashion Week Trade.
REGISTER
Welcome to pre-register your visit, so we know you are coming! Here you can also take a look at the program in its entirety.
FIND YOUR WAY HERE
Stockholm Fashion District is located in Nacka Strand, Stockholm and there are several flexible ways to get here!
06.02.2023 Stockholm